Chess Institute of Canada is a non-profit, registered charity that teaches life skills through the magic of chess. We welcome players of all ages, genders, ethnic and national origins, and skill levels to our warm and inclusive programs. Our expert instructors create a safe and welcoming space, so everyone can learn and grow without feeling intimidated or uncomfortable.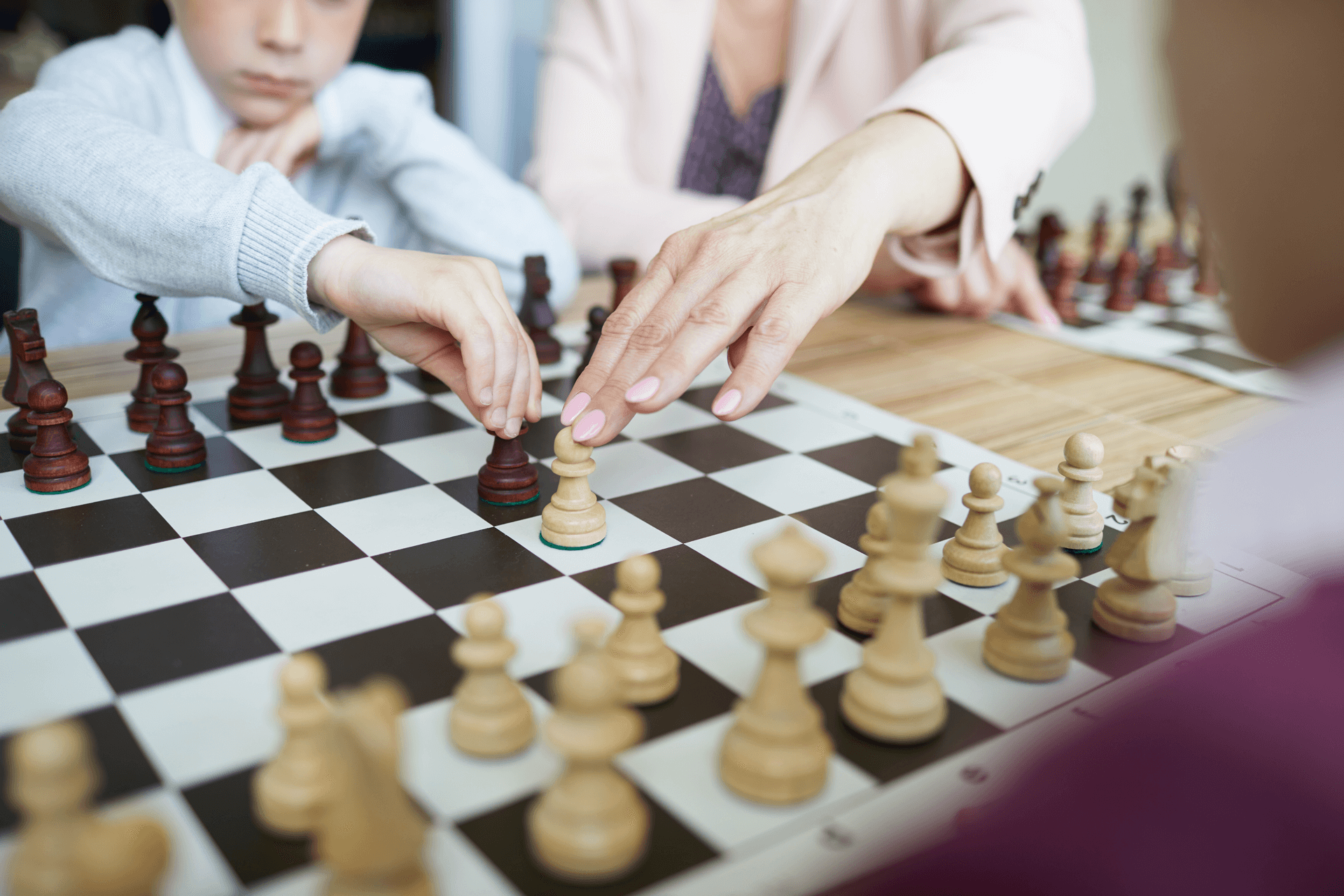 Job Title: In-Person Chess Instructor
Company: Chess Institute of Canada
Location: Elementary Schools around the Greater Toronto Area (GTA)
Type of Employment: Part time
Hours: Flexible, determined based on availability and CIC needs
Hourly Wage: Varies by assignment type. $20/h for training. $45-$65 for teaching.
About Us
We offer online classes, in-person programs at schools, and even special events. And through it all, our focus on life skills ensures that every student will emerge from our programs with more than just chess knowledge – they'll be equipped with the tools needed to succeed in all areas of life. Bring your lived experience and join the thousands of families and communities who have already been impacted by CIC; become an In-Person Chess Instructor.
About You
Do you love to teach and share your passion with others? Do you enjoy working with a diverse range of learners and making a positive impact on their lives? If so, we want you to join our team as an Instructor at the Chess Institute of Canada (CIC).
Can't play chess but are willing to learn? No problem, we'll teach you – as long as you have experience teaching children. If you can bring fun and excitement into a classroom environment, we want you.
About the Role
The primary responsibility of an In-Person Chess Instructor is to teach groups of children life skills through the game of chess. It takes time and effort to learn how to do this well. But don't worry, our extensive training program (paid, of course) runs over the summer and will have you ready to teach by September.
Come the new school year, your role will be to travel to Toronto-area elementary schools to teach lunchtime and after school lessons, typically one-hour per school. That's where the part-time part comes in: there are only 10 potential teaching shifts (hours) per week per instructor. You'll need to be available to take at least 4 of these shifts per week, 90% of the weeks of the school year. It's exciting work, and our instructors take great pride and satisfaction in it.
Qualifications
You'll succeed at this role if you're the type of person who:
Enjoys working with children in a group setting,

Maintains the highest standards of professionalism, confidentiality, and integrity,

Is self-aware and self-confident, yet eager to perpetually learn,

Has a strong command of the English language, with fluency in French an asset,

Has dependable access to a phone and computer with reliable high-speed internet,

Is available at lunch and after school at least 4 times a week, and

Is willing and able to travel to multiple locations in the GTA.
If you're passionate about teaching, and are ready for a rewarding challenge, we highly encourage you to apply for the In-Person Chess Instructor position at CIC.