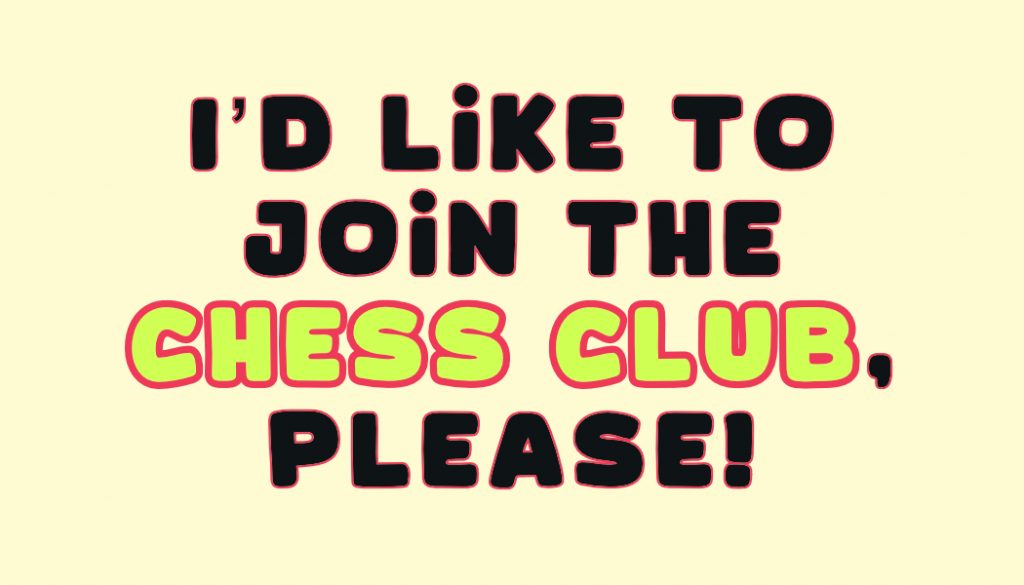 Dear Parent/Guardian,
Great news! Your child is interested in the chess club!  They brought you the card above because they'd like to play this amazing game with the other children at their school.
Your child's school has chosen the Chess Institute of Canada to run their club.  We are a not-for-profit registered charity that operates educational life-skills-based chess clubs in schools across Canada.
To learn more about how your child can join their classmates in the chess club, please click the School Clubs button below. This section describes the clubs in great detail. From here, you can find your child's school and proceed to registration if you choose!
If first you'd like to learn more about our organization, please click the Home button below. It will take you to our website's homepage. From there you can navigate the site and learn about our services, history, management team, mission, and charitable works.
As a registered charity, we are happy to subsidize students in financial need. If this is the case in your situation, please use our Contact Form to reach out so that we may be of assistance.
We are excited that your child is interested in our favourite game. At the Chess Institute of Canada, we love to play, and we love to teach others. We're sure your child would make a wonderful addition to their school's chess club.